Privacy
HD Golf UK Limited ("we," "us," "our") is committed to protecting the privacy of your information. The following Privacy Policy describes how we collect, use, and disclose information we receive when you visit our website. For the purposes of compliance with the EU General Data Protection Regulation (GDPR), we will be the "controller" of personal data we receive about you.
Effective Date
This Privacy Policy is effective as of April 6, 2021.
The Information We Collect
We collect different types of information from our users.
Personal Data means any information relating to an identified or identifiable natural person. Examples of Personal Data we collect from users include first and last names, company name and address, email address, telephone number, username and password for accessing your HD Golf UK account, dates of birth, billing and payment card information, and IP addresses.
Usage Data.
Email communications will be undertaken as part of our business process to ensure that your subscription, enquiry, project, product and service is delivered to fulfilment and within the warranties of our terms and conditions.
Marketing communications will only be undertaken on an "opted in" basis with the option for you to "opt out" at any time as stated by the requirements of GDPR. We may send communications and information to you about related services and activities at our company as part of your opted in request.
We collect additional information regarding users' activities on our website. Usage Data includes "click stream" activity, such as when you click on a banner advertisement; the type of Internet browser and computer operating system you are using; the location from which you are accessing the website; the URL of the website from which you linked to our website; and the areas of our website you visited.
How We Collect Information
We collect Personal Data when you voluntarily provide such information through the website or other communications. For example, we receive Personal Data when you visit our website, subscribe to receive our communications, submit various online forms and contact us via telephone, mail, or email.
We automatically record Usage Data on our server logs that your browser transmits when you use the website. We also collect Usage Information about how you access and interact with the website through the use of automated tracking technology, such as cookies and pixel tags. Please find more information about our use of cookies and pixels below.
How We Use and Disclose Information
General Uses and Disclosures. We use and share the information we collect from users for the purposes described below. To perform the following tasks, we may transfer your data to countries outside the European Economic Area using appropriate safeguards when necessary.
– Provision of Services to Website Visitors. If you visit our website we use your information to process and respond to your requests, comments, enquiries, and other forms you submit through our website. We will always obtain your consent before using your Personal Data for these purposes.
– Improving our Services. We use your information to enhance our understanding of our users' preferences and improve our services and website accordingly. We will always obtain your consent before using your Personal Data for these purposes.
– Disclosures to Service Providers. We share your information with third-party service providers that assist us with hosting and maintaining our website, supporting our website's functionalities, marketing our services, and managing our daily business operations. We share only the minimum amount of Personal Data with these service providers that they need to perform their tasks. We also enter into contracts with these service providers that require them to protect the Personal Data.
– Compliance with Legal Obligations. We will share your information with law enforcement, government officials, regulatory agencies, or other parties when we are required to do so by applicable law. We will also disclose your information to comply with a judicial proceeding, court order, subpoena, or legal process.
– Protection of Individual's Vital Interests. In emergency situations, we will use or share your information when doing so is necessary to protect an interest that is essential for an individual's life.
How to Withdraw Your Consent
At any time, you may withdraw your consent to us using, disclosing, or otherwise processing your Personal Data. You may withdraw your consent by emailing HD Golf UK at info@hdgolfuk.com or, if applicable, following the instructions in our communication to you.
How We Use Tracking Technologies
A cookie is a small file which asks permission to be placed on your computer's hard drive. Once you agree, the file is added, and the cookie helps analyse web traffic or lets us know when you visit a particular site. Cookies allow web applications to respond to you as an individual. The web application can tailor its operations to your needs, likes and dislikes by gathering and remembering information about your preferences.
We use traffic log cookies to identify which pages are being used. This helps us analyse data about web page traffic and improve our website in order to tailor it to your needs. We only use this information for statistical analysis purposes and then the data is removed from the system. We also use pixel tags to help track your activities on the website. We use pixel tags in combination with cookies, and they both allow us to deliver tailored advertising of our products and services based on your past visits to the website. A cookie or pixel tag in no way gives us access to your computer or any information about you, other than the data you choose to share with us.
You can choose to accept or decline cookies. Most web browsers automatically accept cookies, but you can usually modify your browser setting to decline cookies if you prefer. Please be aware that declining cookies may prevent you from taking full advantage of the website.
You can read more at www.allaboutcookies.org.
Your Rights
You have the following rights under the GDPR:
• To access the Personal Data we maintain about you
• To be provided with information about how we process your Personal Data
• To correct your Personal Data
• To have your Personal Data erased
• To object to or restrict how we process your Personal Data
• To request your Personal Data to be transferred to a third party
To exercise the above rights, please contact us at the information we provide below. We will consider and process your request within a reasonable period of time. Please be aware that under certain circumstances, the GDPR may limit your exercise of these rights.
Retention of Personal Data
We will retain your Personal Data only as long as necessary.
Security of Personal Data
Unfortunately, no data transmitted over or accessible through the Internet can be guaranteed to be 100% secure. As a result, while we attempt to protect all Personal Data, we cannot ensure or warrant that Personal Data will be completely secure from misappropriation by hackers or from other nefarious or criminal activities, or in the event of a failure of computer hardware, software, or a telecommunications network. We will notify you in the event we become aware of a security breach involving your Personal Data (as defined by applicable law) stored by or for us.
How to File a Complaint
You may file a complaint regarding this Privacy Policy or our privacy practices by contacting us at the information we provide below. Additionally, you may file a complaint with the UK Information Commissioner's Office (ICO) (https://ico.org.uk/make-a complaint/yourpersonal-information-concerns/)
Comments and Questions
If you have a comment, question, or requested related to our Privacy Policy, please reach us at 01372 742682.
Updates to the Privacy Policy
We may periodically revise the Privacy Policy in our sole and absolute discretion to reflect changes in the law or our business practices. If we revise the Privacy Policy, we post the updated Privacy Policy on our website. Changes to the Privacy Policy will become effective and will apply to the information collected starting on the date we post the revised Privacy Policy.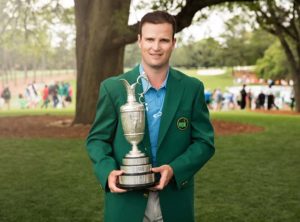 Masters Champion
The Open Champion
12x PGA Tour Champion
Zach Johnson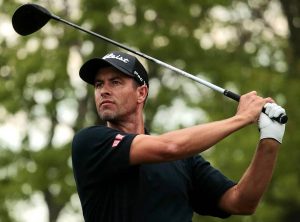 14x PGA Tour Winner
Masters Champion
Adam Scott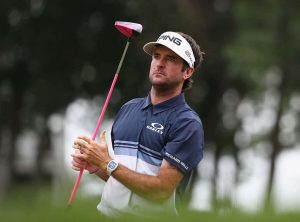 2x Masters Champion
12x PGA Tour Winner
Bubba Watson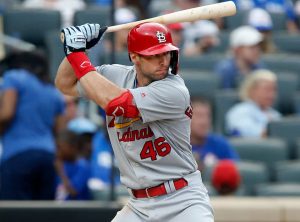 6x MLB All-Star
MLB First Baseman
Paul Goldschmidt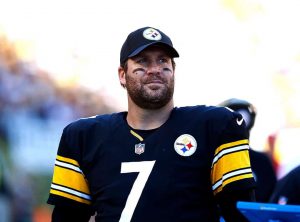 NFL Quarterback
2x Super Bowl Champion
6x Pro Bowler
Ben Roethlisberger
FIND OUT MORE
RECEIVE OUR 32 PAGE BROCHURE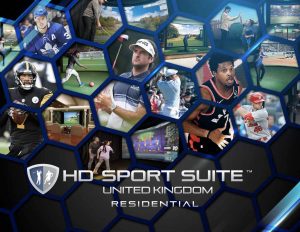 Register your interest below to receive our extensive guide to the HD Sport Suite Experience
Our UK team is ready to help you plan your simulator and arrange installation with the minimum of fuss
Once you provide room dimensions, we'll confirm the best set-up and supply a 3D drawing along with your quotation
© HD Golf UK - Part of the Interactive Media Group